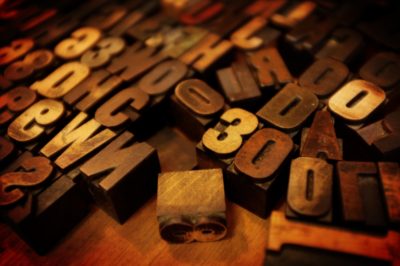 by Deborah A. Bailey
Social media can be an author's best friend–if used wisely. When I first started using it, I was excited to connect with old friends and meet lots of new ones. Then it became overwhelming to try to be in so many places and make updates on all of them.
Actually, social media can be a very useful tool, fun and doesn't have to require constant care and feeding. You can use it effectively without burning yourself out, wasting time or spamming others.
If you're an author who's got books to promote, it's really easier than you think.
Twitter – good for quick interactions. Keeps your communication simple and straightforward. But don't spam your followers by asking them to buy your book. Mix your mentions in with other tweets. RT (retweet) interesting tweets so that you're not just focusing on you. It's an easy way to communicate and connect without the feeling of overwhelm that you may feel on other sites. Don't feel pressured to get personal if you don't want to, or to comment on every "think piece" thread that goes by. Pick and choose what you want to talk about and respond to.
Facebook – post your book cover, articles, share other posts, quotes, pictures, etc. Share your interests while you promote your books. Create a fan page to promote yourself as an author. But whatever you do, be yourself and don't feel compelled to say yes to every friend request. The downside is that organic reach is pretty much non-existent compared to what it used to be. So, if you don't want to boost posts, commenting on other pages and interacting in groups is a way to get people to visit your page. Also be sure to share your link with your readers and newsletter subscribers.
LinkedIn – actually a good place for writers to interact. Lots of writing and publishing groups and (for the freelancers out there) opportunities to get job offers. If you write business books, it's ideal because your potential readers will be on there. Good place to establish your "thought leader" creds. Consider posting excerpts or points from your book as blog posts (and include buy links).
Instagram – when I got my book proof, I took a picture and posted it on my account as an announcement of my new book. At first I was skeptical about its usefulness, but it's actually fun to take pictures and share with your followers. it's yet another way to tell your story and like all social media, it's up to you how much you want to share. This is also a good platform to share book quotes and short blurbs.
Pandora – Do your characters have a favorite song? Any music inspire you while you work? Share your playlist or your favorite songs with your readers. (Other music platforms such as Spotify, Soundcloud or Tidal are good for this too.)
Podcasts – start a podcast or be a guest. Check out my radio show, Women Entrepreneurs Radio to get an idea of how it's done.
Pinterest – If you're a visual person you'll easily get lost on this site. So, don't use it if you can't keep track of time! Set up boards to post pics that describe your characters or settings from your book. Writing non-fiction? Share pins that show locations you've visited, or perhaps are related to topics from your book. It's yet another way to reach potential readers, connect with others and share your interests.
Social media can help you to connect with readers around the world. But don't rely on just one way to reach out to your fans and promote your books. You'll never know where you'll find your readers – or where they'll find you.
Originally posted on the Author Deborah A. Bailey site.