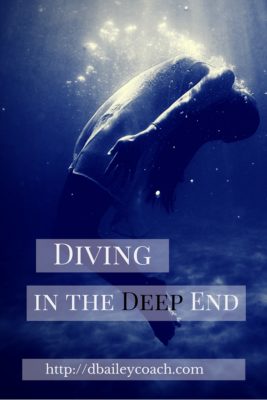 After years of wishing and hoping, I wrote and published 2 novels in a little over 2 years.
So of course after the writing and publishing came the promoting–which is probably the hardest part.
Like a lot of writers, I'm an introvert. I can interact with people and give talks in front of them without fear. But I'd much rather be reading or writing than out socializing.
Recently I connected with 2 other writers and we're going to do 2 workshops at a local writer's conference.  Though I've taught classes and workshops in front of people, I usually don't seek out opportunities to present fiction writing topics.
Besides, there are so many authors with more novels and more experience in the fiction world. What could I have to offer?
That's wrong thinking, of course. If I really believed that, I wouldn't have taken any risks at all in my life. If you only do things that you have years of experience doing, you'll never do anything.
So while I was registering for the workshop, they had options for a reader/writer mixer. Usually I'd say no because, as I mentioned, I'm an introvert.
A couple of years ago at this same conference I went to a workshop with a very successful author – NY Times Bestseller successful. She was so nervous that she was almost shaking. I felt for her.
Later when I had a chance for a brief encounter at the mixer at the end of the day, I could tell she was more at ease within a smaller group. Yes, I get it. It can be tough to put yourself out there, no matter what your level of success.
Not only did I sign up for the mixer, but for the book signing too. I've only done one book signing, years ago at Borders for my Think Like an Entrepreneur book.
Unfortunately Borders was on its way out at that time, and this particular store was tucked away with limited foot traffic. Most people either came in to look for a specific book or were just wandering around to kill time.

But even with the small amount of exposure, I did sell and sign 5 books–one to the store manager! (Who knew by then that her job was going away, and that she'd better start planning her next career move.)
At the conference, not only am I doing workshops, but I'm also going to sign books and participate in a mixer. My first in-person activities as a published fiction author. This won't happen until next March and I'm already getting nervous. Being vulnerable will do that. And when you're about to take a step towards your dream, it's easy to find reasons not to move forward.
What if no one wants a signed book? What if the mixer is makes the introvert in me want to run away? What if I put myself out there and nobody cares? I'm not a NY Times Bestselling novelist. Not only that, but I'm an indie publisher to boot. In some circles, being an indie publisher is on level with having the plague.
But I have to start someplace, don't I? Even if no one's clamoring for my autograph, or if I don't get to mix with the cool kids, I've still accomplished something. I actually finished two novels. I didn't just dream it. I did it.
And though I feel like I'm about to jump into the pool without a life vest (Yes, I was one of those people in high school who found excuses to get out of learning to swim.) it's going to be worth it.
They say that if you decide to do something and it scares you, it's a good thing.
If that's true, then this is a stop on the path between where I am now as an author and what I'm becoming as I continue to write and publish.
I'm not going to let fear stop me from diving into the deep end.
Copyright © 2014 Deborah A. Bailey
Photo Credit: Powerhouse Museum via Compfight cc