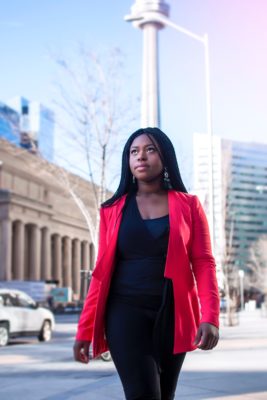 Being an entrepreneur, business owner, influencer, or content creator comes with a lot of hard work. We already know how difficult it is to make the shift to becoming a business owner, requiring a lot of planning and a vision. Now that you are in the midst of being self-employed, have you started to consider how to build and maintain your new, personal brand?
Create a brand theme:
A theme should be represented all throughout your brand, from social media to business cards. Consistent colors, fonts, and design will help solidify your new brand and can display a sense of professionalism to your clients. Consider creating a logo to tie it all together; if you aren't savvy with design, then this will require hiring someone to bring your vision to life. But once you have it, you can use it for business cards, on social media, in email, for contracts, and letterheads! The options are endless and it is worth the investment when it comes to developing your brand theme.
Professionalize your look:
As an entrepreneur or freelance worker, it's important to exhibit as much professionalism as possible so potential clients view you as a serious contender and front-runner in your field. As you escape your 9-5, use your time to revisit your look to match your new career. Looking professional is all about mimicking your field, having well-fitted clothes, and neat hair, all while maintaining your personal style. For women, it can be especially hard to show off your own flair while trying to look professional. Give an online personal stylist a shot to revamp your wardrobe for your new career. For men, facial hair that is scruffy or unkempt can ruin a professional look. Buy a fresh razor to shave it down neatly and give yourself clean, sharp lines along your beard or mustache.
Have a set schedule:
To maintain your brand as an entrepreneur, stay on top of your work and content schedule. If you work from home, set realistic hours for yourself so you don't become overworked. Additionally, maintain a schedule for posting on social media and/or your blog that can be followed on a weekly basis. Your website and social pages give potential clients a glimpse into your business and your personal brand. Do what works best for you, but try to post on your social pages every day and your blog at least once a week. The combination of a consistent schedule and engaging content are sure to boost your brand and sell your product!
Be an expert in your field:
Once your personal brand is established with a new, professional look and a consistent connection with potential customers, it's time to network and further your education within your field. You can do this by attending networking events, or even using LinkedIn to connect with other business owners in your area. Creating connections online or in real life within your own community can help you further establish and validate your own brand. It can also help with knowledge transfer between yourself and other entrepreneurs, gaining new clientele and maybe even some new friends! Networking like this can give you the opportunity to create events in the future with the people you meet, start cross-brand partnerships (like guest blogging on each other's sites or social media giveaways), and have others in the field you can refer your clients to and vice versa.