Although it may be difficult, there are small things you can do to help normalize your at-home experience. Everyday devices like smartphones, smart TVs, and laptop computers can help not only make your quarantine experience more enjoyable but also improve your overall wellness.
Here are a few ways technology can make life a little more comfortable
Prioritize Any Needs
With medical experts advising people to stay home unless of an emergency, it can be stressful to arrange a way to make your monthly doctor appointments or receive any important prescriptions you might need to make it through the quarantine. If you're looking to stay connected to a medical professional, you should ask your healthcare provider about a telemedicine company that offers digital primary care services.
Telemedicine allows patients to receive care virtually by offering remote services. Digital primary care services connect you with licensed medical professionals that can help you with an array of issues, while also being able to prescribe medications or treatments through your provider ranging from daily medication used to treat erectile dysfunction to cholesterol-lowering medication. Don't let your health struggle because of social distancing, telemedicine is a safe and effective way to engage in your health.
Stay Mindful of Your Body
If you're spending countless hours inside and on your couch, you're not only doing your physical health a disservice but also your mental health. Staying active while at home is crucial to reducing the risk of developing numerous problems ranging from heart disease to stiff joints. If the thought of an at-home workout scares you then consider downloading a fitness application or joining one of the various online fitness classes. Many fitness studios are now offering virtual fitness classes as a way for people to be active and keep up with their everyday activities.
Staying mindful of your body will also help create a routine and establish some much-needed structure in your everyday life. If you're looking to improve your fitness routine or change things up then purchase a heart monitor that connects to your smartphone via Bluetooth. A heart monitor can measure your workout's effectiveness, while also helping you determine whether you should push yourself harder or if your workout is doing more harm than good.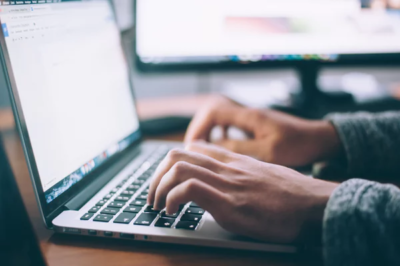 Don't Forget to Stay Connected
Staying away from your friends and family can be one of the most difficult parts of being quarantined, especially with holidays and birthdays coming and going. However, there are still many ways to stay connected with the people you love. Texting, facetime, and phone calls can be an easy way to remain in touch. Although, if you're looking for a more interactive hangout then install Netflix party on Chrome for free, to chat with friends while watching shows and movies.
If you have a larger group of friends or want to enjoy happy hour with your co-workers then video applications such as Zoom or Skype can be used to withstand a larger group of people. Make your virtual hangout a weekly arrangement to help provide support during this worrisome time. Use digital game applications like Kahoot to have a fun trivia night or create a weekly theme to spice up each week. With technology constantly at our fingertips, it's easier than ever to stay connected with friends and family.
Utilize Available Resources
This can be a challenging time for many and if you're struggling to cope with the uncertainty of the world, then remember you're not alone. If you're feeling overwhelmed then embrace the importance of self-care, and look for other ways to practice stress relief. There is also a multitude of online services available to help, from online counseling services to hotlines, so if you're feeling overwhelmed or trapped use one of the several virtual options to help you overcome any hurdles.
Online mental health services have many advantages to them, they are a convenient and affordable way to communicate your struggles while finding helpful tools to help make the adjustment process easier. If you have ever struggled to decide if you should go to therapy or counseling then the online process may be perfect for you. It allows you more flexibility to communicate in ways that work best for you. Even if you're feeling great make sure to take advantage of all the available resources to check in with yourself and your mental health. Taking care of your mental health should always be a priority, so turning to digital mental health resources is extremely beneficial.
Although it's been a challenging time for many, there are numerous ways to use technology to help improve your COVID-19 experience and help you remain sane.
Photo by Ali Pazani on Unsplash