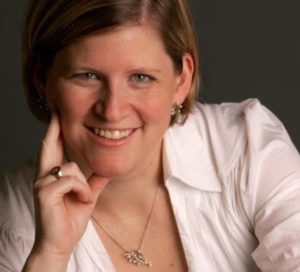 by Heather Stouffer, CEO of Mom Made Foods
Mom Made Foods has filled the void for healthy and convenient frozen meals and snacks that speak predominantly to health-conscious parents looking for an easy and nutritious way to feed their families.
As the founder and CEO, I created Mom Made Foods because I believe in convenient meals that don't sacrifice quality or nutrition, and that kids should be able to eat delicious foods without the added junk.
In remaining true to my values as an entrepreneur, here are ten tips my fellow mompreneurs should consider:
1. Hire experts and delegate. It's both humbling and important to remember that you don't know everything! You will not grow your business if you don't surround yourself with the right individuals, whether they're employees, consultants, board members or strategic partners.
2. Balancing family and work while taking care of yourself will mean less time for work, which is all right! Your children are only kids once. Don't miss a big event.
3. The key to success doesn't lie in the act of thinking about it. It lies in the execution. You need energy and momentum to bring your big ideas to life and sustain them.
4. If you're not failing every now and then, then you're not taking the risks necessary to find success. Expect to have failures and learn to turn them into opportunities.
5. Listen to your customers and react. It's important that they know they can trust you and some of the best business strategies come from customer input.
6. Find a purpose for your career that you believe in. Mom Made Foods was born out of my passion for feeding my family the healthy, convenient foods they need to thrive. What drives me to work hard and give so much of my life to this company is that I am passionate about the mission behind it.
7. Prioritize and re-prioritize. As an entrepreneur, it's important to be disciplined but also flexible when needed. Every day is an adventure!
8. In raising capital, always plan ahead, look to the future and raise more than you think you will need.
9. Find th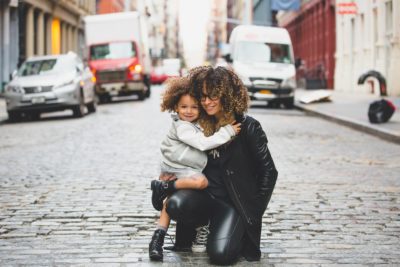 e right customers and tune into their wants and needs. Just like no one type of food appeals to the masses, neither does one type of business. Cater to your customer and serve them while remaining true to your mission and values.
10. Bring your kids along on your business journey. Whether it's a snow day or a long school holiday, bringing your children to your office is a great way to show them what you do day in and day out while adding new life and energy to the office! At dinnertime, when they ask how your day was, answer truthfully. Children of entrepreneurs have a special appreciation for hard work and dedication.
Helping to feed America's families is a responsibility that I am honored to have. The Mom Made Foods team has never taken that trust for granted and does what it can to continue to grow our relationship with today's families. As a successful mompreneur, I am proud to have held onto this commitment to excellence, allowing it to guide me, my team and my family as we grow Mom Made Foods. http://mommadefoods.com
*Listen to Heather Stouffer's interview on Women Entrepreneurs Radio™ to learn more about starting a business in the natural foods industry. Listen online on Podomatic: http://goo.gl/grn5id
and on iTunes: https://itunes.apple.com/us/podcast/women-entrepreneurs-radio/id939410730?mt=2